About
Inland Divers Underwater Service is an integral part of the Interior of British Columbia's marine/submarine industry.
We provide a full range of surface and underwater services: from the retrieval of lost items, to complex, multi-partner contracts.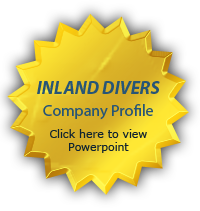 We have the knowledge, the equipment, and the proven capabilities to successfully accomplish your contract on time, on budget, and most importantly, safely.
We are the Okanagan's underwater connection.
Yours truly;
Boomer Hurlburt Owner/Operator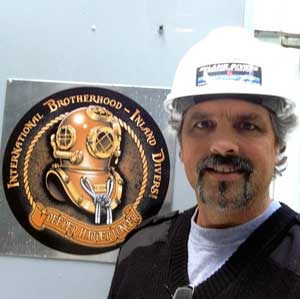 ---
Organizations we have worked with
Commercial division

Maple Reinders

Dent Construction

Copper Mountain Mine

TELUS

Shoreline Pile Driving

Interior Marine

Team Construction

Ram Environmental

CP Rail

BC ministry of environment

CGL contracting

R&L Excavating

Mearls Machine Works

BC Hydro
Potable water customers

District of Lake Country

Regional district of North Okanogan

Corix Utilities

Regional district of Fraser Valley

Town of Ladysmith

Mission Hills Group

City of Prince George

Village of Kaslo

Casa Loma Utilities

Black Mountain Irrigation

Rutland water works
First Nations

Westbank First Nations

Skeetchesten Indian Band
Gitlaxt'aamiks Village Government
Engineers

Mould engineering

Urban Systems

True consulting

Waters Edge engineering

D E Pilling and associates

Insurance
SERVICES
NEED SOMETHING DONE UNDERWATER?
We have the experience, and capability to complete virtually any underwater job you have.